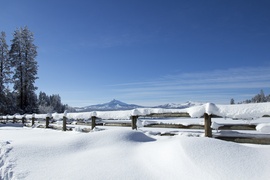 Seòrsaichean Shneachd
Posted by Calum on 23rd December, 2021
With winter here now the proverbs "
Is blianach Nollaig gan sneachd
" ["It is a sparce Christmas without snow"] and "
Aiteamh na gaoithe tuaith air an t-sneachda, tuille a chur na cheann
" ["The thawing of the northern wind on the snow, further put on top"] come to mind and I thought about each winter that there has been where we have not had much snow! There must be different sorts of snow and we have taken some from "Fieldwork" and we shall have a look at them in this blog.
There are many words of snow itself, for many sorts of snow as well. We have made a list of them for you:
We have made another blog about local names for snow as well:
Blèideag, Clòimhneag, Lòineag agus faclan eile airson "Snowflake"
.
There is a special vocabulary for different sorts of snow:
We are finished with names for different sorts of snow. Do you know any of the names above? Do you have any other names of your own? Let us know on
facebook
,
twitter
and our own
website
!
Archived Posts
2022
2021
2020
2019
2018
2017
2016
2015
2014