DASG is happy to announce the publication of a new book:
Gairm: Ùghdar is Dealbh, Rosg is Rann, 1952–2002
Edited by Tòmas MacAilpein and Roibeard Ó Maolalaigh
December 2021
684 pp
Price TBC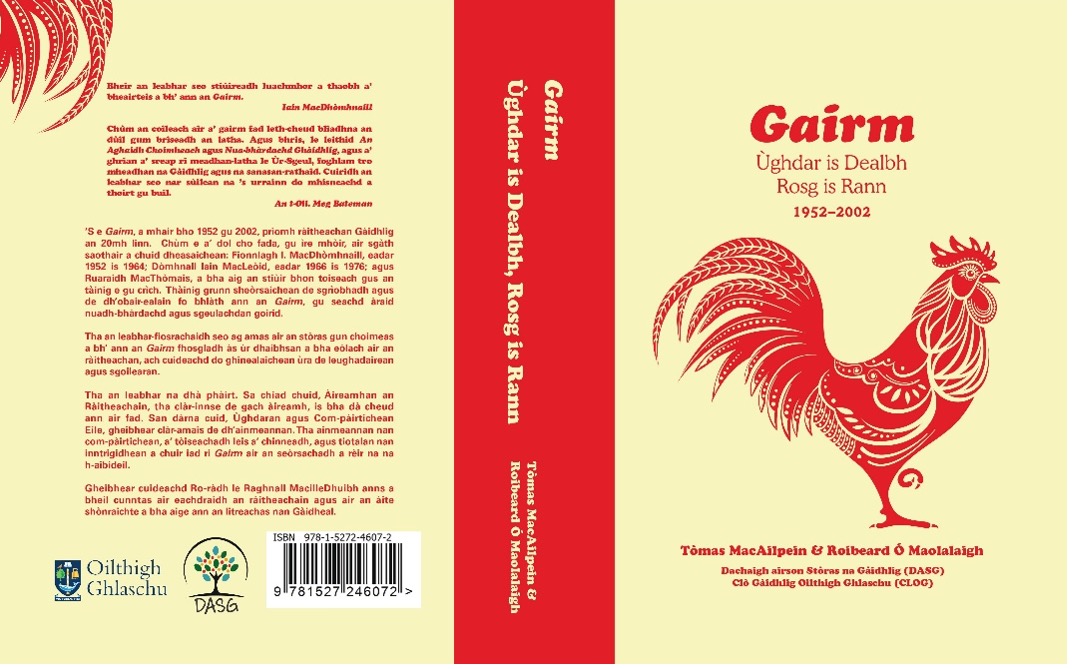 This Gaelic-language reference work details everything that appeared in Gairm, the most important periodical in Gaelic literature, during its 50 years of existence.
The first section contains the contents of each number of the periodical. Editorial work and research was carried out to give an accurate picture of Gairm's contents. Many more contributors and entries appear than in the original contents. Information is also given on the genre of entries, as well as brief explanations of subjects and clarification of authors.
The second section is an index of all authors and other contributors. This allows readers to discover what individual contributors – including the most famous Gaelic poets and writers of the 20th century – published in Gairm.
An introduction and editorial notes appear at the beginning of the book. There is also a foreward by Ronald Black explaining the historical context of Gairm and its enduring importance in Gaelic literature.
This reference book will be useful for researchers, students and others who wish to find out more about the wealth – Dealbh, Rosg is Rann (Picture, Prose and Verse) – that Gairm gave to the world.